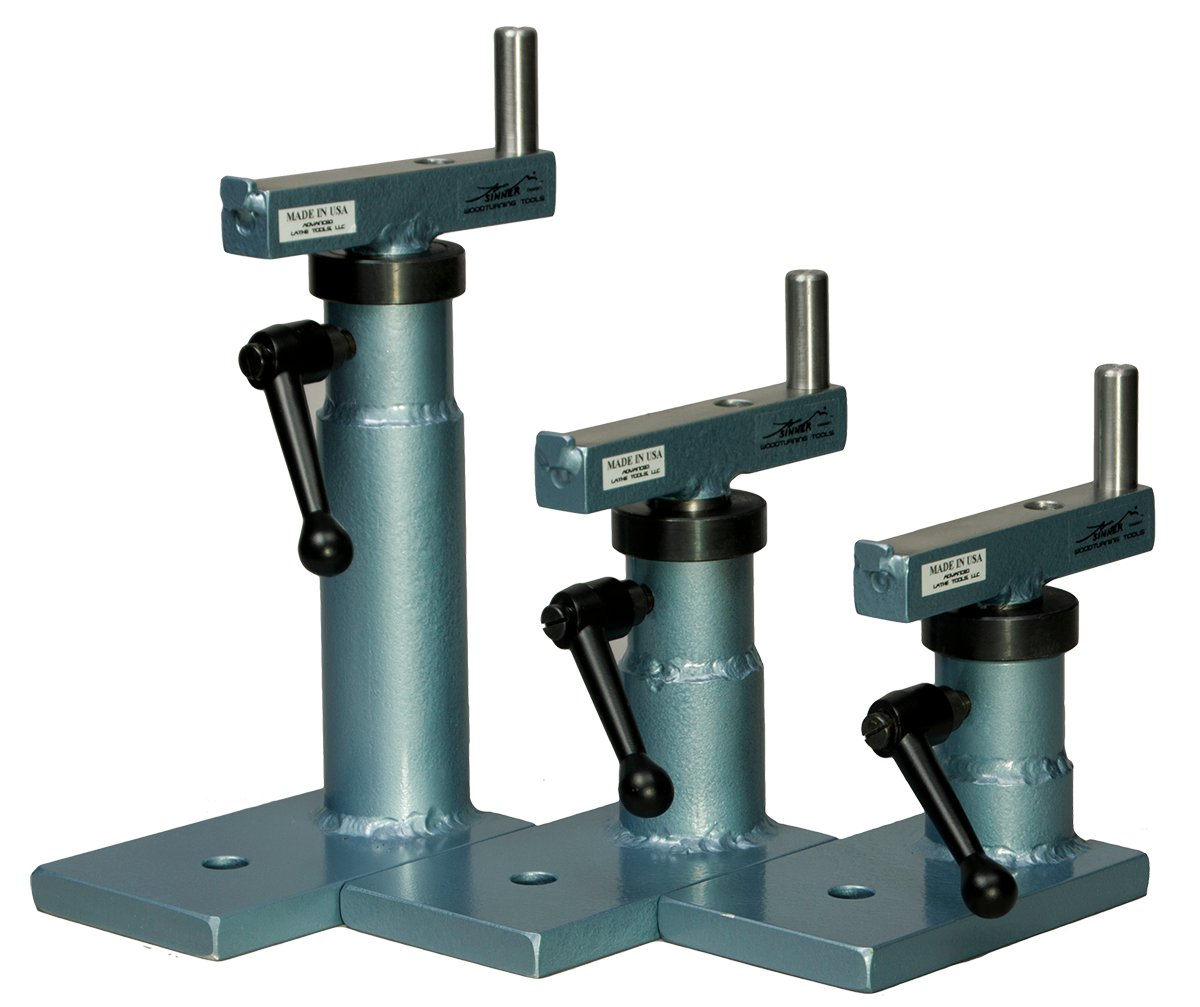 Strong, vibration-free support.
Special tool rest with two position guide pin included.
Advanced Lathe Tools boring bar nose support system allows use of your lathe's banjo to support the boring bar's trap by providing alternative support for the tool rest. No need to purchase a second expensive banjo. The system can be used for other purposes, but has a limited range of horizontal motion, and is not designed to be moved frequently like a banjo. Included shaft collar maintains height adjustment and absorbs vertical forces. The guide pin arrests those annoying horizontal oscillations common to other systems, and allows full control.
Allow for the thickness of the boring bar. Cutters generally are mounted on the center of the diameter or thickness of the bar.
NOTE: If you have two banjos, or for any other reason do not need a nose support, we offer a boring tool rest, which will fit a standard 1″ post banjo. Let us know what lathe it will be used on, and we'll cut the post to the correct length for you.
Advanced Lathe Tools Boring Bar Support Systems Height Ranges (top of rest):
| | | |
| --- | --- | --- |
| Small | 4 1/4″ – 5 5/8″ | (10″ – 11″ swing) |
| Medium | 5 1/8″ – 7 7/8″ | (11″ – 16″ swing) |
| Large | 7 3/4″ – 13″ | (17″ – 25″ swing) |